Snow Removal & Salting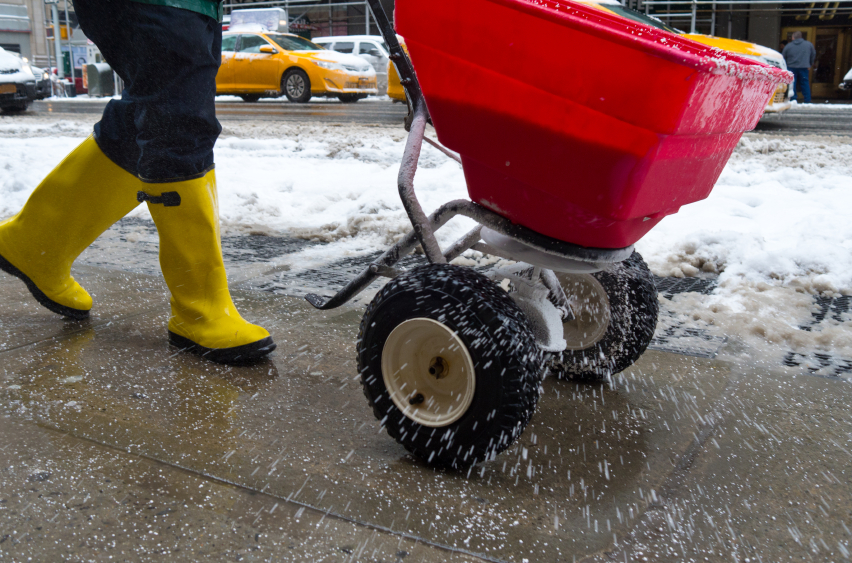 "Thanks Mark and Chad for the superior service your company provides. We can always count on West Michigan Lawn Services. Thanks again for coming over on such short notice and getting our driveway cleared."
- Barry & Heidi
West Michigan Lawn Services provides complete snow removal service packages that can be custom tailored to your individual needs.
Whether it's taking care of your home driveway or maintaining a large commercial complex we have you covered. We offer sidewalk shoveling for residential and commercial clients alike.
We also offer salting for those customers that are concerned about slipping or falling in the wintertime. We can salt everything as small as the walk going up to your front door or the entire parking lot as we do with a lot of our commercial customers. We use basic rock salt on a lot of our commercial parking lots. On our sidewalks we use a blended salt product that works at lower temperatures and is more environmentally friendly.
Per time or seasonal? We can custom fit your snow plowing needs with either a per time price or seasonal rate. With mother nature being so unpredictable, most of our customers decide go with a per time price for snow plowing. Some customers prefer not to have any surprises month-to-month and prefer a seasonal rate, and we offer that as well.
Put our 20 years of experience with snow removal and salting services to work. Call today for a free quote!
Serving residential and commercial properties throughout Kalamazoo, Portage, Richland, Gull Lake, Texas Corners, Mattawan, Plainwell, Battle Creek, Augusta, and other communities in Kalamazoo County and Calhoun County, Michigan.