Fertilization Program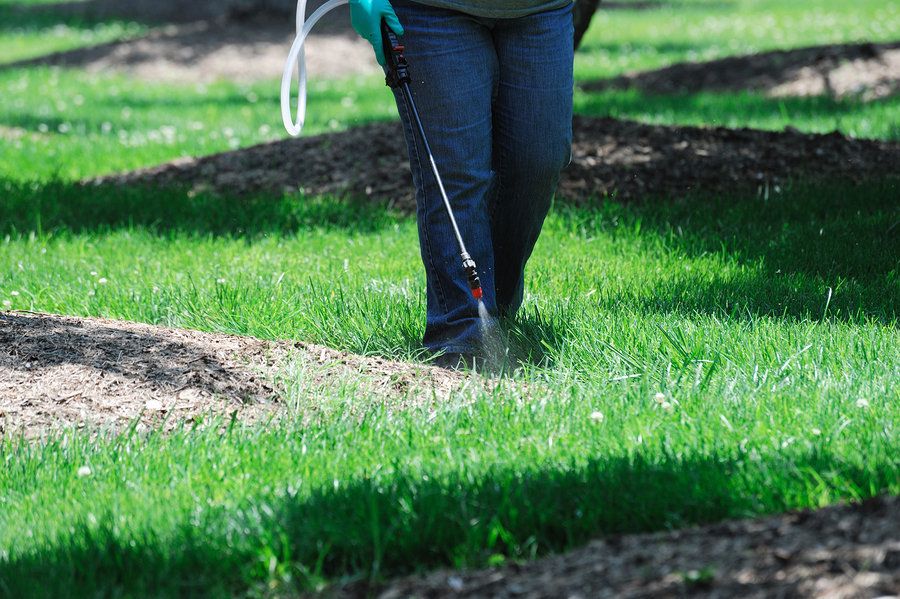 West Michigan Lawn Service's experts can provide you with a one-time lawn care solution, but our ultimate goal is to help you create ongoing lawn perfection.
"We wanted to take this opportunity to thank you for the excellent service your company provides. Our yard always looks perfect when you are done. You are very thorough and always go the extra mile. Thanks again."
- Paul and Mary, Kalamazoo, MI
At West Michigan Lawn Services we strive to give our customers a thick, lush, green, and healthy lawn while using the most environmentally sound materials and techniques. We follow an integrated pest management (IPM) program, emphasizing plant health and minimum pesticide usage.
Our fertilization program contains four slow-release granular fertilizations and two liquid broadleaf weed applications. We only use premium grade fertilizers containing no phosphorus. An organic fertilizer program is also available. Our fertilization program is scheduled to provide the right treatment at the proper time, and will help maintain your lawn to be the best that it can. West Michigan lawn Services is licensed and certified with the State of Michigan.
Mulching and Vegetation Control For Landscape Beds
At West Michigan Lawn Services this program consists of applying pre and post emergent herbicides to prevent and eliminate weed grasses and broadleaf weeds in landscape beds. Installation of cedar mulch prevents weeds, and protects the roots of plants from high temperatures and from drying out. This method does not completely eliminate all weeds, but allows for easier maintaining of the beds. Our cedar mulch also provides your landscape beds with a crisp clean appearance.
Yard Renovation
West Michigan Lawn Services provides this service to improve turf grass areas that have been thinned or been damaged due to high traffic, drought, insects, or diseases. Slit seeding places the seed in a furrow cut in the soil and is sowed in by the machine. This process is an efficient and practical way to repair damaged portions of your turf grass. West Michigan Lawn Services also provides complete yard renovations if you choose this, which kills all existing vegetation and lets you start over with a completely new yard, including the beautiful appearance and disease resistance of a newer species of turf grass.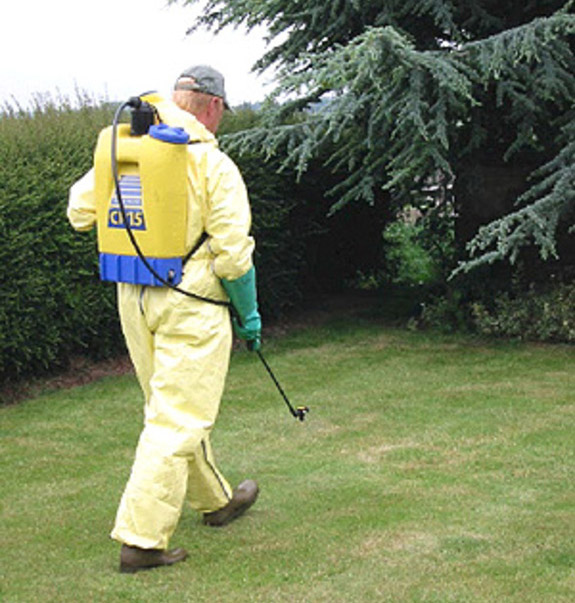 Insect and Disease Control
At West Michigan Lawn Services we offer over 20 years of experience determining any problems you might be having with insect or disease of your turf grass or ornamental trees/shrubs. Grubs and sawflies have been a common problem in this area of the state. Identifying the problem early on is the best solution. We can apply a preventative application to avoid injury to the turf grass.
There is no cost for a consultation. Please contact us today to get started transforming your yard into the outdoor space you've always dreamed of!
Serving residential and commercial properties throughout Kalamazoo, Portage, Richland, Gull Lake, Texas Corners, Mattawan, Plainwell, Battle Creek, Augusta, and other communities in Kalamazoo County and Calhoun County, Michigan.